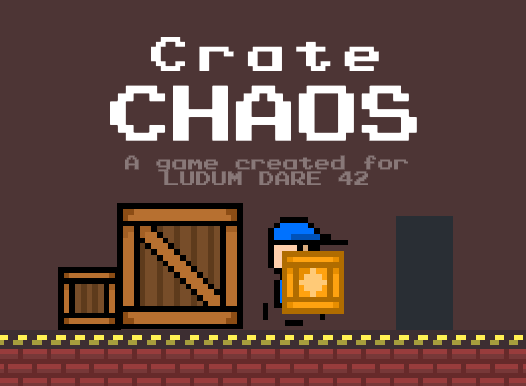 Crate Chaos
A downloadable game for Windows
Welcome to Crate Chaos, my entry for the Ludum Dare 42.
It's basically a puzzle platformer where you need to bring the golden crate back to the exit of the level. In order to do that, you will need to grab and push other crates to make a path all the way to the exit. But be warned that this game is pretty hard, especially starting the 4th level, and it will try to kick your butt by making rain crates on your character (and also by using glitches features) >:D
(Don't worry about the different sound effects in level 2. I changed them like 5 times in Unity but for some reason they always came back... I have no idea why...)

There are 6 levels + 1 "hidden" level (its entrance is pretty obvious but it's not easy to get to it). Have fun, and don't hesitate to give me feedback !

Install instructions
Just extract the zip and execute the game. Easy as pie :) Enjoy !